Does asthma impact you or someone you love covered under the State Plan? With the necessary self-management and training, asthma can be controlled so that it doesn't interfere with normal daily activities, including exercise.  

My Health Navigator is a revamped State Plan benefit program that replaces Hometown MTm. My Health Navigator, a pharmacist-led service, helps State Plan members identify the safest, most effective & least costly medications, control health issues, and navigate a complicated healthcare system.

My Health Navigator Asthma Care Program provides one-on-one time with knowledgeable pharmacists who help State Plan members minimize medication and supply costs, simplify prescription regimens, control healthcare expenses, and improve overall health.

To be eligible for this program, you must be a member of the State Plan, have asthma or similar diagnosis, and/or use inhaled prescription medication(s). This program is not available for Medicare retirees.

When you enroll in the My Health Navigator Asthma Care Program, you'll receive:
Eligible State Plan members can add a Propeller sensor to their inhaler at no cost with My Health Navigator. A limited supply of sensors are available and will be distributed on a first come first serve basis. To get started fill out the online form at our partner pharmacy website, University of Montana's IPHARM: Propeller Request Form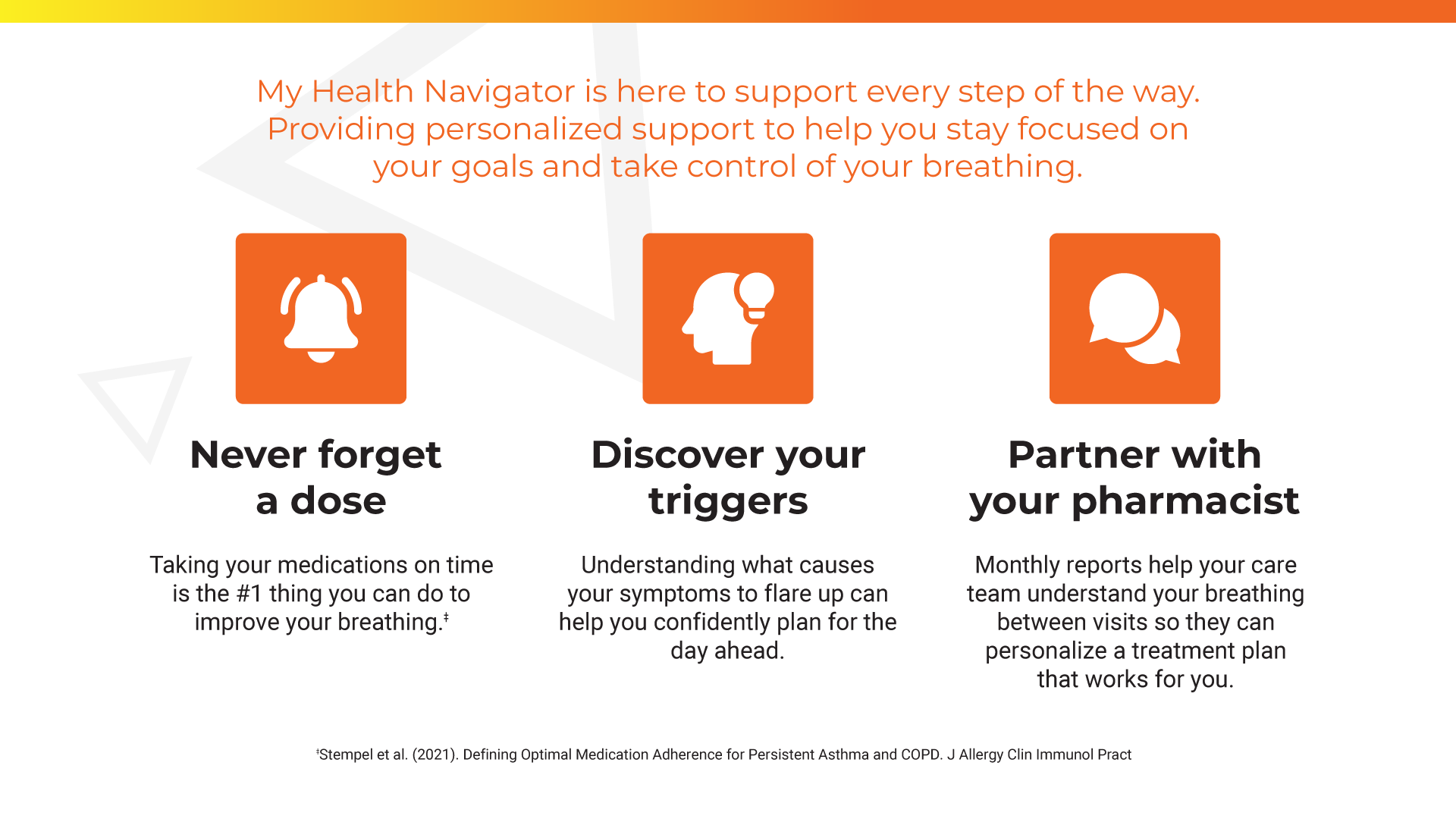 To learn more and enroll, contact the My Health Navigator AsthmaCare Program.
---